< Return to Properties
5 Frost Mill Road
Mill Neck, NY
7 beds
8 baths
approx. 1,227,085 sq. ft.
Type: Single Family Residence
Lot Size: 28 Acres
MLS#: 2693437
Sold: $5,200,000
PROPERTY DESCRIPTION
Myriad Of Possibilities With 28 Acres Of Rolling Land To Build Luxury Homes With Multiple Access Roads. Potential 5 Acre Subdivision. Potential Rent Roll For Income While Plans Are Made. See Campus Map For Location Or Existing Residences. Campus Map & Survey Attached To Listing.
AGENT CONTACT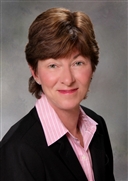 Nicole Pratt
6326 Northern Blvd
East Norwich, NY 11732
direct

516.624.9000

cell

516.351.1994
email Nicole
< Return to Properties